Another year, another gladiator trip in the books! Embarking on a journey to Greece, Anjelica Junior, our esteemed 2022 Gladiator of the Year, experienced a captivating 11-day adventure that left an indelible mark on her life. In the company of 22 fellow travelers, AJ explored the rich history of Athens, the captivating beauty of Santorini, Paros, and Mykonos, and got to enjoy the camaraderie of like-minded travelers.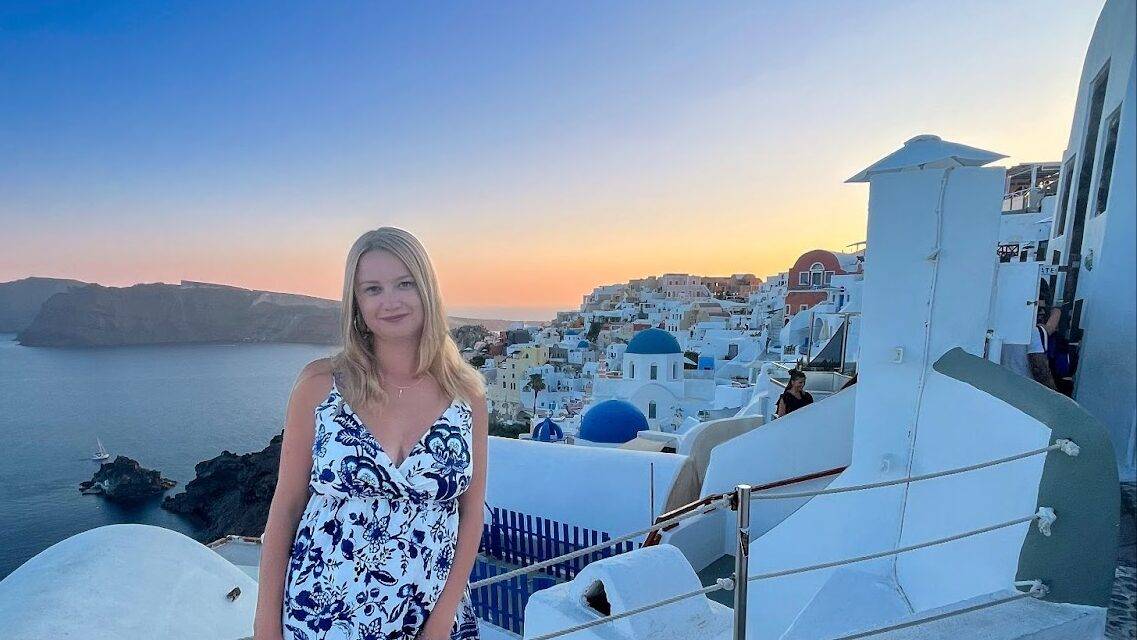 Awe-Inspiring Ancient Wonders:
Anjelica's gladiator trip began in Athens, where she had the privilege of walking in the footsteps of ancient history at Acropolis. Gazing upon the Parthenon and other architectural marvels, she immersed herself in the rich tapestry of Ancient Greek History. Exploring the vibrant city of Athens, she reveled in the fusion of ancient grandeur and modern charm, making memories that would linger forever.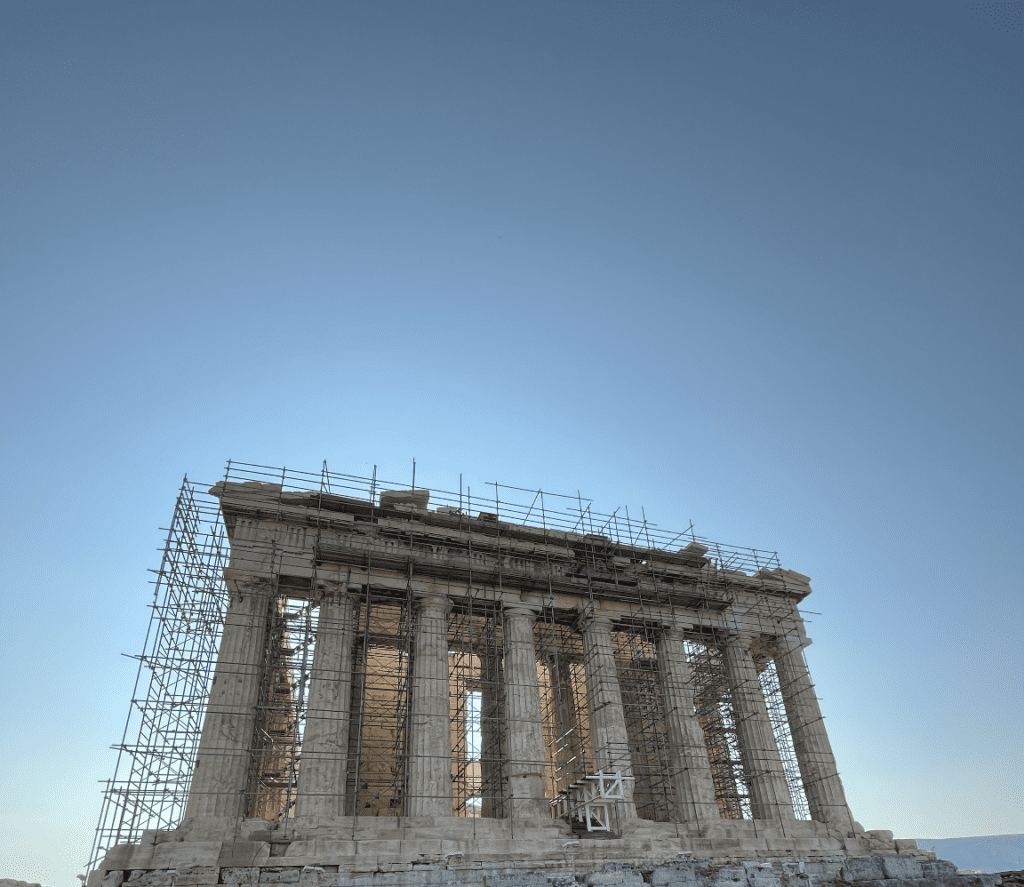 Island Hopping Extravaganza:
Island hopping became the quintessential Greek experience for Anjelica. Santorini, with its enigmatic black sand beaches and captivating sunsets, captured her heart from the outset. Exploring the historic Blue Domes in Oia, she found herself immersed in the island's charm. A cliffside wine tasting session added a touch of luxury, complemented by breathtaking vistas of the Aegean Sea.
Indulgence and Serendipity:
The true essence of Greek life embraced Anjelica during her cliffside wine tasting experience in Santorini. She sipped the finest wines and gazed at the azure sea, as she enjoyed the beauty of the island. Throughout her travels, AJ couldn't help but notice the abundant feline companions that seemed to grace every corner of Greece, adding an endearing touch to her encounters with the locals.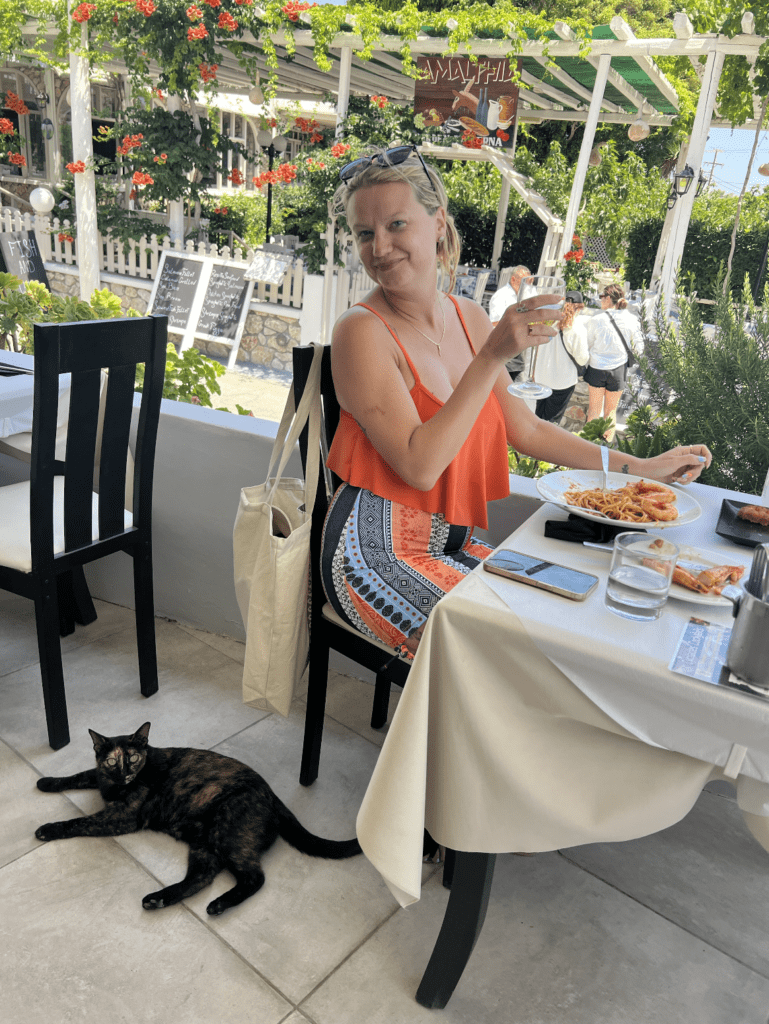 The highlight of her journey occurred during a memorable boat day off the coast of Paros. Anjelica and her fellow travelers indulged in exhilarating activities, from swimming and cliff jumping to relishing a genuine Greek BBQ, expertly prepared on board. However, the day's crowning glory was an unexpected encounter with a family of dolphins, gracefully swimming alongside their vessel. A moment of pure serendipity and wonder, etched forever in her memories.
Revelry and Windswept Adventures:
Paros also gifted Anjelica with an immersive nightlife experience, where celebratory drinks were raised in appreciation of newfound friendships. This island paradise offered a perfect blend of revelry and relaxation.
Mykonos, known for its opulence and windmills, provided Anjelica with a luxurious beachside resort experience. Amidst retail therapy in the Chora, she reveled in the island's golden sands and warm sun.
Anjelica Junior's escapade through Greece as the Gladiator of the Year exemplifies the transformative power of travel. The exploration of ancient wonders, the appreciation of natural beauty, and the lasting connections with fellow travelers culminated in an experience of a lifetime. As we eagerly await the next Gladiator of the Year, we celebrate Anjelica's journey. Acknowledging that such adventures not only broaden horizons but also instill a profound sense of gratitude for the richness of the world we inhabit.