Are you looking for a new job, a way to promote your business products or simply want to stay up-to-date with all the latest news on LinkedIn? Look no further! LinkedIn has just previewed some of its planned updates for 2023, which includes new job category filters and improved search options for product listings in the app.
LinkedIn's New Job Search Filters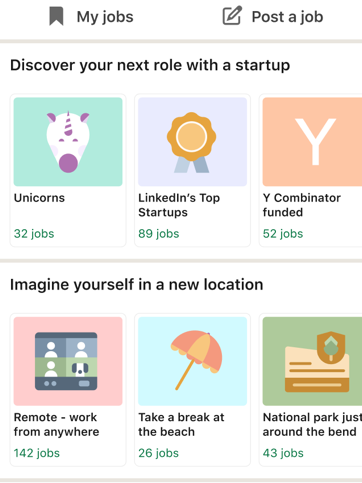 To better align with how people are searching for their next role, LinkedIn will soon test out new job listing categories, based on location, company, role flexibility and more. This allows users to focus their searches more effectively and easily find jobs that meet their criteria. For example, if a user is looking for a remote position, they can now filter out postings that require on-site attendance. Likewise, those who are interested in a particular company can filter listings by the organization's name.
List Your Products on LinkedIn
Did you know that you can list your business products on their own pages on LinkedIn? In fact, there are over 90,000 product listings now active in the app! With this feature you can showcase and promote your products directly from within the platform. You can also connect with potential customers by providing detailed information about each product listing and engaging with them through comments and messages.
Improved Product Search Options
In addition to being able to list products directly on LinkedIn, users will also be able to search through product listings more effectively thanks to improved search options coming in 2023. The new search bar allows users to type in keywords related to the products they are looking for as well as filter results by category or subcategory. This makes it easier than ever before to find exactly what you need right away.

As one of the most popular social media platforms out there today, it is no wonder why LinkedIn is always striving to keep up with the latest trends and make changes that benefit both businesses and individuals alike. The upcoming updates are sure to make finding jobs and promoting products easier than ever before! So keep an eye out for these exciting changes coming in 2023 – and to stay up to date with the latest trends be sure to subscribe to our newsletter!