A real estate agent's worst nightmare is trying to sell a listing that sits for ages on the market just collecting dust. One way to avoid this horror movie scenario is to optimize your SEO tactics. According to the National Association of Realtors, 95% of homebuyers searched online to find their homes in 2021. This goes to show how important having an online presence is for businesses and ranking on Google is essential for success. We've listed 4 SEO trends and strategies here that will boost your real estate business and produce big results.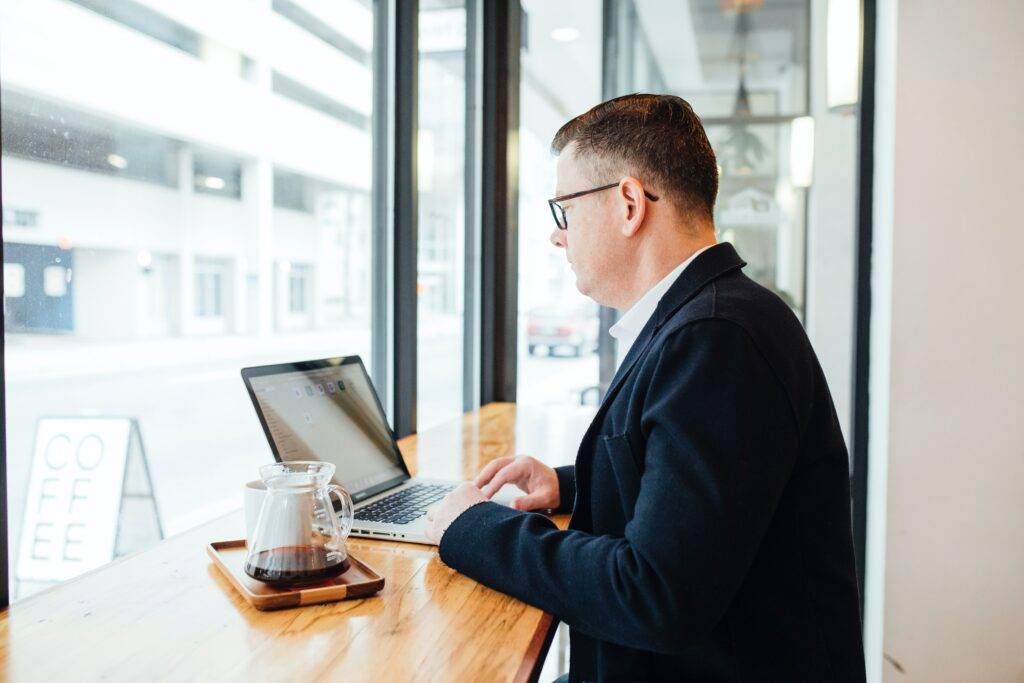 #1: Unlock the potential of keyword research
One of the most powerful steps you can take in increasing SEO is doing keyword research. This process is all about discovering what your target audience is searching for and then leveraging that information to give your SEO strategy a direction. There are many tools available to help you do this heavy-lifting, like Ahrefs, but a dedicated SEO specialist will do the trick.
Everybody knows that real estate is all about location, location, location. Use that to your advantage and make sure your keywords are specific and informative to improve local SEO. Instead of "house for sale" make sure to include "house for sale Jersey City." Choosing the right keywords will definitely improve your ranking.
#2: Beef up your content
Buying or selling a home is an emotional process for clients. Imagine finally deciding to list the house that you've lived in for 25 years. Don't you want someone you trust to take care of that home? Clients need to be reassured that you know what you're doing and creating informative and relevant content will help generate trust with them, while also amping up your authority with Google. Articles like "How to stage your home to sell" or "Tips and tricks for first-time buyers" will attract traffic and make your site more appealing to your target audience.
These days brevity is king! Capitalize on this trend by turning your content into video shorts. Film a house tour on Youtube or make a TikTok about a day in your life. Video content in particular has the potential to capture your audience's attention fast, which will attract eyes to your site and increase your SEO.
#3: The need for speed
According to the National Association of Realtors, 76% of homebuyers use a tablet or mobile device in their home search. Endlessly swiping through listings on your phone before bed is a rite of passage now! That's why it's important that your site is mobile-friendly. Optimize images to improve speed. Having a responsive design means your site can seamlessly transition between a desktop and mobile version. A slow site can deter visitors. Google Lighthouse or GTMetrix are good tools to measure speed.
#4: Link it all together
Make sure to list your NAP (name, address, phone number) in as many places as possible. Try creating a Google Business Profile, and utilize social profiles like Facebook, Instagram or LinkedIn. Link building brings outside traffic to your page so consider writing a guest blog on another real estate site. If you're the authority on condo rentals in Hoboken, readers need to know that! Get creative and flex your writing muscles. Better yet, get quoted in an article that's already being written. Reach out to sites like HARO (Help a Reporter Out) which lets journalists connect with local experts.
Hands down, one of the best ways to bolster your site's authority is through word of mouth. Did you sell a house in just 48 hours? Did you help a buyer beat out the competition? Encourage your clients to leave reviews because that will create trust with future customers. Google Business Profile (formerly Google My Business) is a great place for these reviews. It's a guaranteed spot for searchers to find your business and it's where you can list your NAP, respond to reviews, share high-quality listing photos and link to your website. Maintaining an updated and active profile will boost your visibility online quickly.
Ultimately, competition is fierce in the real estate world and having a strong SEO strategy is key in standing out from the crowd. Use these tips to help you dominate the field and for even more expert advice, contact us today!