Adapting Social is excited to announce that we have received the prestigious 2022 "Best of the Best" Award. We're proud to accept the award as the Best Marketing Agency in Ocean County, New Jersey, thanks to Asbury Park Press.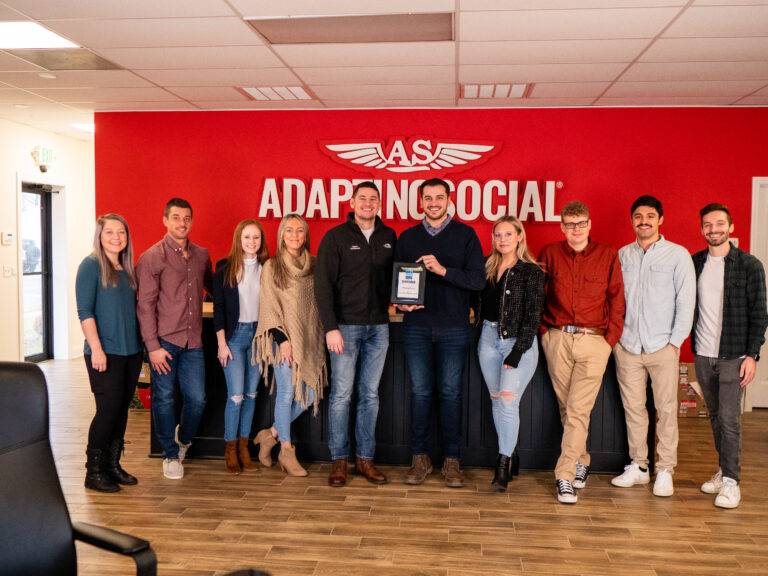 Best Marketing Agency in Ocean County, NJ
The "Best of the Best" awards recognize businesses that have demonstrated exceptional service and commitment to their customers and community. Adapting Social was chosen as the top marketing agency in Ocean County for its dedication to helping local businesses succeed through effective and innovative digital marketing strategies.
"We're honored to have been recognized as one of the leading marketing agencies in Ocean County," said John Vagueiro, CEO of Adapting Social. "Our team works hard to provide our clients with the best possible service and results. This award is a testament to their hard work and dedication."
Additionally, Adapting Social offers a wide range of digital marketing services, including search engine optimization, social media, web design and management, paid advertising and graphic design. Our agency works closely with each of our clients to understand their unique goals. Then, we tailor our approach to best meet their needs.
Overall, we're proud to have been able to make a positive impact in the Ocean County business community. We look forward to continuing to help local businesses succeed in the digital landscape.
On behalf of the entire team at Adapting Social, thank you to everyone who has supported our journey. We look forward to continuing to serve our clients in the best way possible.
About Adapting Social
Adapting Social is a digital marketing agency servicing clients throughout the globe. Our agency provides a wide range of digital marketing services to businesses of all sizes. We aim to help them reach their full potential through effective and innovative strategies.