Meta recently announced that it will be shutting down its "Creator Studio" page management app. The company stated that the decision was made due to a lack of user engagement. As well as, an inability to monetize the product. This news came as a surprise to many businesses who have been using the app to manage their social media pages.
Meta's Creator Studio was a popular app among businesses, as it allowed them to easily manage multiple social media accounts from one central location. The app had a user-friendly interface and offered a range of features. Such as; scheduling posts, analyzing performance, and managing comments and messages.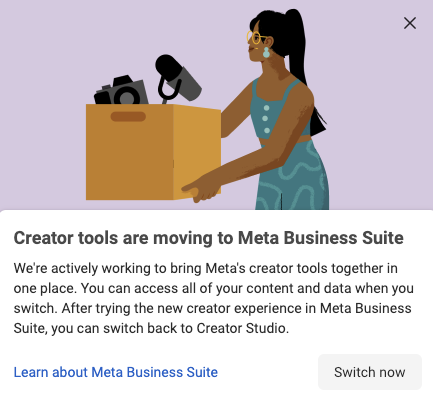 While posts will no longer be able to be managed in Creator Studio, Meta hasn't let go of the features altogether. Similar features have been moved to Meta Business Suite, offering users the ability to create posts, reels or stories and publish from the platform. As well as, manage incoming mentions and tags.

In conclusion, Meta's decision to shift distribution features highlights the importance of being agile when it comes to social media. While Creator Studio was a popular tool, businesses must be able to shift their distribution processes while maintaining their social strategy.