Hotel Motel Lauderdale Inn
Steps away from Public Beach Access & the Ft Lauderdale Strip on A1A, our property offers a convenient mix of single & double rooms with a pool directly outside your door.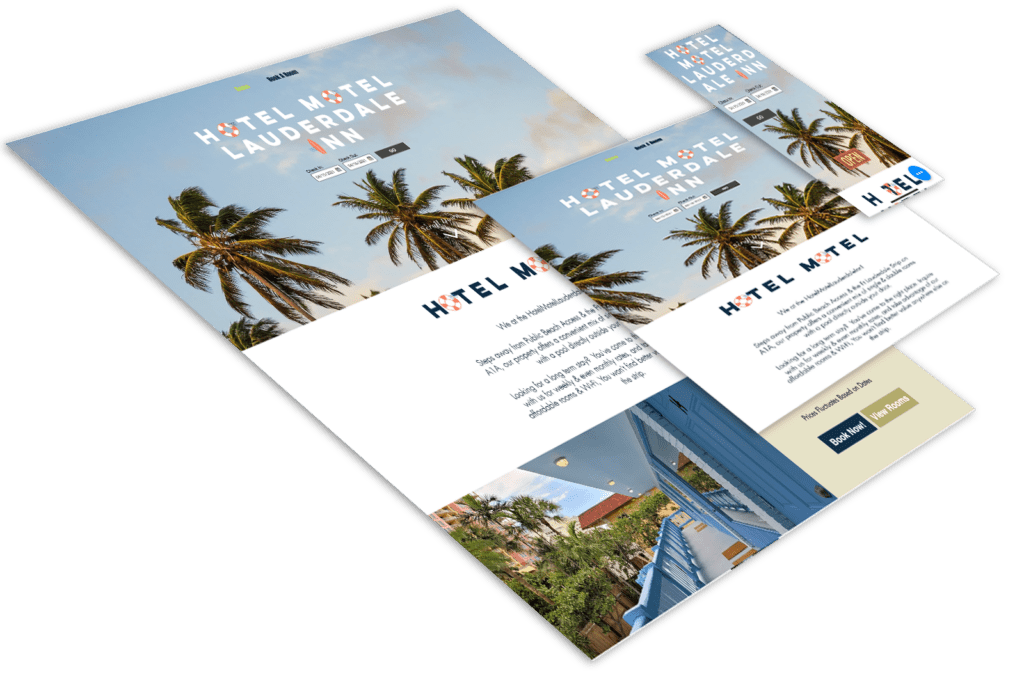 Hotel Motel Lauderdale Inn is a motel located in Fort Lauderdale, Florida. With a saturated local market, and the restrictions to tourism over the past year, Hotel Motel Lauderdale Inn needed to make sure they were easily accessible to those searching for vacations in the coming months.
By identifying relevant keywords that would drive traffic and conversions, our team was able to help guide Hotel Motel Lauderdale Inn in creating appropriate keyword density across the site, while implementing various SEO Titles, Meta-Descriptions, Meta-Tags and Alt Text that competed and stood out amongst their competitors.
Within four months, we were able to increase their site traffic by 5,800%. Additionally, the amount of traffic generated by organic search increased 4,367%.
Nowadays, if your website is not on the first or second page of Google – you essentially have an invisible storefront. With the Google Algorithm constantly changing, it is difficult for business owners to stay up-to-date with search engine optimization techniques. Having a team to strategize and implement keeps your website relevant, trusted by Google, and at the top of search results!
Creating a 360˚ experience.
When you work with Adapting Social you have a group of dedicated experts behind you every step of the way. But we need your help in the process. With your contribution to this partnership, we become a full, 360-degree partner with you and your business, driving results and ROI.